Special Announcements
There will be no open gym over MEA break.
Congratulations to
Haylee Grice
for being last week's PROWL Card drawing winner!
​
Attention Students Going To DC:
The $200 October payment for our Washington DC Trip is due to Mrs. France or Mrs. Masterson by October 31. Also, please join the Schoology group for additional updates. The Schoology code is 42PKV-WJKNP.
Fall butter braid
sales have started. Pick up an order form outside Mrs. Kreger's door. Profits go into your student account and can be used for class trips!
There will be no activity bus Oct 15th-26th. It will start again on Oct 29th.
To the Cast of, "Aladdin" - There will be no rehearsal after school today (Wednesday) but remember to be here tomorrow (Thursday) 9:30 am-12:30pm for rehearsal. We will be going through ALL the songs and working out the choreography. Set building will follow, if you need to put in your set building time.
HFHS FFA will be selling tubs of cookie dough starting November 2 until November 16! We are raising money to buy new FFA jackets, attend state FFA convention, and celebrate FFA Week at the high school. If you are interested please see any FFA member or contact Miss Klar in November!
Congratulations to the 15 new Minnesota Honor Society members: Hallie Rootkie, Sophia Hopkins, Brady Johnson, Lathanial Kroschel, Grace Balut, Hannah Davis, Ean Chose, Audrey Storlie, Holly Sybrant, Madelyn Dutcher, Jana Leger, Jacob Perrotti, Jacob France, Madison Lange, and Jenna Bina. They will be officially inducted at a special banquet in March. We look forward to that night of celebration along with all of the service and leadership MHS students will provide throughout the school year. Our 1st group meeting is on Wednesday 10/24 during homeroom in room 137. Please join our Schoology group for announcements and updates on service opportunities. Our access code is NP86Q-94G57 and and make sure you have your notifications turned on. Please see Mrs. Sauter during homeroom on Wednesday 10/17 in room 137 to pick up your welcome letter to take home to your parents if you did not already receive it in the cafeteria this morning.
​
Lunch
​Today
COOKS CHOICE

Monday
Chicken Nuggets
Mashed Potatoes
Milk/Fruit/Veggie



Student Meetings
There will be an Indian Education college representative from Bemidji State University for all American Indian students to learn more information. He will be here at the HFHS on Tuesday, October 23, 2018 at 1:00p.m. See Ms Korf for more info.
There is an
FCCLA
meeting Wednesday during homeroom in the FACS room. Please check in to homeroom first, everyone is welcome.
GIRLS HOCKEY JV/V player
info meeting on Sunday October 21st @ 6 p.m. at the Moose Lake Area Hockey Arena.
Any athlete interested in gymnastics, there will be a parent/athlete meeting on Monday, October 22nd. It will be at 7:30 pm at the Aquatic Center.
For any student interested in joining speech:
​What's Going On At HFHS

Minnesota Honor Society members
-
​
Mark your calendars - our 1st MHS meeting will be on Wed. 10/24 during homeroom in room 137. Agenda items:
Welcome new members (new members will be notified of acceptance by MEA break)
Elect officers, Services hour requirement, Yearly objective, Committee assignments
Please let Mrs. Sauter know if you can not attend the meeting. Thank you!
FFA Livestock Judging

On Wednesday, October 10th the HFHS FFA traveled to the University of Minnesota - St. Paul Campus to compete in Livestock Judging. As a team, they took 4th place in the region and 24th in the state! "We are improving every year and having fun while doing so. I'm very proud of our members," Miss Klar reports. The FFA members have another competition coming up on November 14th in Princeton!

​Monday, October 22 during 4th hour there will be a college application completion session. Pizza and drinks will be provided. It will be located in the foyer of the Fine Arts Center. Any seniors who need help completing college applications are welcome. It is also the beginning of the week where many Minnesota colleges waive their application fee. See Mrs. Hartl for more information.
Happy Birthday to:
Over MEA Break: Adam Borash, Makenzee Bridges, and Daniel Bennett
Sports
Varsity Volleyball:
The Lady Jags lost their last regular season game to Pine City last night, losing 3-0. We finished the season 8-16. Next up is our post season. Our first play off game will take place next Thursday, October 25 at 7pm, location still to be determined.
JV Volleyball:
The JV and C-Team joined forces last night to take on the Pine City Dragons. After dropping a dismal first set 10-25, the girls fired up and battled through the next 2. Despite losing 21-25 and 11-15, the Jaguars were competitive. The team continued to be lead by the steady play of Shannon Hampey and Ana Eng. Rylie Kreger ran the offense and set her teammates up for the attack, while Maddie Churchill had a stellar night digging and passing in the back row. Shout out to all the other JV and C-Team who stepped up in their roles last night, too.
Girls Cross Country:
Congratulations to the girls' cross country team who are conference champions after winning yesterday Great Conference Meet! The Jags with a score of 33 defeated Pine City (38), East Central (62), Rush City (96), and the incomplete teams of Braham and Mille Lacs. The Jags were led by four all-conference winners: Reese Hartl (3rd), Raechel Painovich (6th), Sophie Hodena (9th), and Ava Anderson (10th), and Abby Painovich's honorable mention finish of 13th. Christeva Perrotti and Killeen Prater finished 1st and 2nd respectively in the JV girls' race. Isabella Bennett finished 1st overall in the junior high girls race.

Boys Cross Country:
Congrats to the varsity boys' cross country team who placed 2nd overall at the GRC meet yesterday! The Jags were led by Cedric LaFave (2nd), Brock Bjerke (8th), and Anders Prater (9th) who all earned all-conference. Lucas Kreft had a strong showing in the JV race placing 3rd overall with his teammate Jacob Barstad placing 5th. The junior high boys had five ribbon winners: Brody Froehling (4th), Devon Mulder (5th), Griffin Stiel (6th), Dalton Hosna (8th), and Bryan Blowers (10th).
If you are interested in playing a
co-op sport
(boys and girls hockey, wrestling and gymnastics) this winter, please stop in and get information and the proper paperwork from Mrs. Scullard.
Student News
9th and 10th graders in Kreft, B. Anderson, or Becvar's English classes should report to the Fine Arts Center during 5th and 6th hours today. Bring your laptop and library card!

Hinckley's American Legion Post 388 invites high school students grades 9-12th to participate in the American Legion's High School Scholarship Program. Scholarship money is available for contest winners. See Mr. Kreger for more info if interested.

Homework Club every Monday, Tuesday and Thursday from 3:15-5:30 in Room 401. (4th floor) A snack is provided and the activity bus leaves at 5:30. Any questions, please talk to Ms. Korf in the high school office.
Students interested in the
Treehouse Program
located in Sandstone may stop in the high school office and get all the Who/When/Where details. Ms. Korf has brochures that detail the programs they offer on Tuesday and Thursday nights from 6:00-8:00 p.m.
Click here to view the Homeroom Meeting calendar
Teacher News
Click
here
to view the monthly meeting calendar.
Upcoming Events
Football

Varsity: There is a home game Tonight 10/16, vs. East Central @ 7:00


Volleyball

Varsity: There is a playoff game Thurday 10/25, @ 7:00. Location TBD.


Cross Country

​None.
Powered by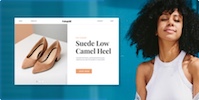 Create your own unique website with customizable templates.