Announcements
Food & Fund Drive

Minnesota Honor Society is hosting a Food & Fund Drive for the holidays at HFHS with Family Pathways Food Shelf Nov. 19-Dec.19th. Students can bring items to their homerooms for collection each week. Donations by check should be written to Family Pathways (memo line - HFHS food drive).
Lunch
Today
​​

Italian Dunker

Bread Stick

Veggie/Fruit/Milk

Alt. Walking Taco​

Friday
Ham & Cheese Melt
Fries
Fruit/Milk
Alt. Chicken Burger

Student Meetings
The junior high boys basketball meeting has been rescheduled for Wednesday the 19th, during home room in Room 120. See Mr. Grimm if you have any questions.


Click
here
to view the Homeroom Meeting calendar
​What's Going On At HFHS

HINCKLEY-FINLAYSON's production of "ALADDIN", was recognized for its
accomplishments in musical theatre by Hennepin Theatre Trust as a participant in the Spotlight
Education program. As the Trust's premier education program, Spotlight Education supports and honors
Minnesota high school students and programs focused on musical theatre. Laura Osnes, a Minnesota
native, Broadway performer and former Spotlight Education participant, is the program's 2017-2018
spokesperson.
Click here for the full press release.
Class Fundraisers
Class fundraisers are open to any student grade 7-12. Fundraisers available at this time are Fall (and sometimes spring) butter braid sales and Football, Track and Baseball concessions. For butter braids students earn 50% of the profit from their sales. For concessions, students sign up to work and the profits of that specific season are split amongst all the student workers. This money goes into the students account at school and can be used for school related trips.
Happy Birthday to:
There are no birthdays today.
Sports
​Varsity Boys Basketball: The Jaguar varsity boys basketball team took on the Onamia Panthers last night and won 74-50. As has been the pattern this season, the Jags had a lot of guys contribute to the win with 10 players scoring and 10 players grabbing rebounds. Come and support the boys in their game tonight when we host the Proctor Rails.

JV Boys Basketball: The JV boys basketball team defeated the Onamia Panthers by a score of 46 - 15. Defense continues to be a key factor for the Jaguars as they held the Panthers to just 5 field goals for the game. Unselfish play created the opportunity for 10 Jaguar players to score points last night. Leviticus Kroschel and Dylan Miller lead the way with a combined 17 points. Dalton Miller played a good floor game as he lead the Jags in rebounding, assists, steals and blocks.

Varsity Girls Basketball: The varsity girls basketball team lost to the Onamia Panthers last night 65-57. Grace Balut led the way with 20 points and Hallie Rootkie finished with 14. Pine City comes to town next Tuesday. Go Jags!!

JV Girls Basketball: The Girls JV Jaguars lost a heart breaker to Onamia last night, 43-37. Leading the way was Jezzalyn Ringler with 13 points and Jana Leger with 12 rebounds. The JV Jags are back in action Tuesday when they host the Pine City Dragons.
Student News
Knowledge Bowl
season has begun! Practice will be held Tuesday and Friday mornings and Thursdays after school. If you couldn't make the meeting on Wednesday but planned to join us, please attend practice and get registered.
Art Club
is now happening every Monday after school. Art Club is an opportunity for any HFHS student (whether in an art class or not) to hang out and make some art in Mr. Richter's room. It lasts for an hour after school (ends at 4:15ish). The main goals are to enjoy your time, make art, and to produce for the Spring Art Shows.
Homework Club
every Monday, Tuesday and Thursday from 3:15-5:30 in Room 401. (4th floor) A snack is provided and the activity bus leaves at 5:30. Any questions, please talk to Ms. Korf in the high school office.
Students interested in the
Treehouse Program
located in Sandstone may stop in the high school office and get all the Who/When/Where details. Ms. Korf has brochures that detail the programs they offer on Tuesday and Thursday nights from 6:00-8:00 p.m.
Staff News
Click
here
to view the monthly meeting calendar.
Upcoming Events
Gymnastics

Varsity-

RPHF will travel to Howard Lake-Waverly-Winsted H.S. today, 12/14, @6:00pm

Boys Wrestling

Varsity & JV: The wresting team will have a home meet against Ogilvie today, 12/14, @6:00pm

Boys Basketball
​Varsity- Today, 12/14, the Jaguars play Proctor @ 7:00 p.m. at home.JV-

Today, 12/14, the Jaguars play Proctor @ 5:45 p.m. at home.
Powered by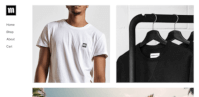 Create your own unique website with customizable templates.