SNOW WEEK ACTIVITIES
Monday: NO SCHOOL

​​

Tuesday: Disney Dress up Day
Coronation 10 a.m.

​Wednesday: Individual Grade Dress Up Day
7th Grade: Animal Print
8th Grade: Solid Colors
9th Grade: Tie Dye
10th Grade: Camouflage
11th Grade: Stripes
12th Grade: Flannel
Staff: Pajamas (or sweats Mr. Kreft)

Thursday: Career Dress Up Day
Talent Show 1st Hour

Friday: School Spirit Dress Up Day
1st Hour Pep-Fest
2nd Hour Dodgeball Tournament
5th-7th Hour Afternoon Activity
Announcements
The day when school was cancelled due to ice will be made up on March 1st, This is both a staff and student makeup day.


Showcase your talent!!
During Snow week we will have a Talent Show. Don't miss your chance share your talent with HFHS. A sign-up sheet is on 4th floor outside of Mrs. Hodena's room.
​The show will be on Thursday, February 21.
Anyone interested in helping Mrs. A Johnson with planning and helping facilitate games and activities during
snow week coronation,
go to the shop now or after school to let her know you would like to help.
HFHS Spring flower bulb fundraiser will start this week!
February 11th-March 1st
If you would like to earn money towards school trips you should participate. For more info see Mrs. Kreger and pick up an order form from her door.
Due to a generous donation from the Hinckley Lions Club; All HF students in grades K-12 (and students registered on the District 2165 Homeschool list) are able to attend
Open Swim
Hours at the Hinckley Pool during the month of February for FREE. Pool Rules must be followed. First day will be Saturday, February 2nd! Open Swim Hours - Tues/Thurs 7-9 pm & Sat/Sun 1-5 pm Shake your cabin fever and come to the Hinckley Pool.
​
Click here to view the Online Jag Pro Shop website.
Lunch
Today

Chicken Burger

WG Chips

Veggie/Fruit/Milk

HS ​Meatball Sub

Monday
Tater-Tot Hot Dish
Dinner Roll
Veggie/Fruit/Milk
HS ​Corn Dog
​What's Going On At HFHS
Regional Science Fair Placewinners

1st Place
Raechel Painovich - Environmental Science
Jacob Grice - Engineering:materials and Bioengineering
Jacob Perrotti - Physics and Astronomy
Madelyn Dutcher - Chemistry
Madison Lange - Behavioral Sciences

2nd Place
Brooke Bjerke - Behavioral Sciences
Kristina Johnson - Chemistry
Grace Balut - Chemistry
Sophia Hopkins - Environmental Science
Lillian Sarvela - Medicine and Health
Emily Bradshaw - Physics and Astronomy

3rd Place
Sophia Hodena - Medicine and Health
Kenidy Cessna - Behavioral Sciences
Luke Chapman - Environmental Science
Ava Anderson - Environmental Science
Sally Nelson - Environmental Science
​Jezzlyn Ringler - Engineering


17 Hinckley Finlayson High School students participated in the 67th Annual Northeastern Minnesota regional Science Fair and 11 students earned a trip to the state science fair.
Class Fundraisers
Class fundraisers are open to any student grade 7-12. Fundraisers available at this time are Fall (and sometimes spring) butter braid sales and Football, Track and Baseball concessions. For butter braids students earn 50% of the profit from their sales. For concessions, students sign up to work and the profits of that specific season are split amongst all the student workers. This money goes into the students account at school and can be used for school related trips.



Happy Birthday to:
Kendra Benjamin
Sports
Varsity Boys Basketball: Congrats to the varsity boys basketball team for their 93-20 win over Ogilvie last night. It was a great team effort with 14 different players scoring, 12 players grabbing rebounds, 21 team assists, and 22 team steals.

JV Boys Basketball: The Jaguar JV boys basketball team met up with the Ogilvie Lions last night and were victorious by the score of 91 -19. The Jags were lead offensively by junior forward Isaiah Brindamour with 22 points and junior center Caleb Olson with 16. Unselfish play and good passing lead to many Jaguar scoring opportunities.

Varsity Girls Basketball: The Varsity Girls Basketball team lost a hard fought, physical game against the Braham Bombers last night 57-40. Grace Balut and Cecilia Carrales each scored 12 points for the Jaguars.

JV Girls Basketball: The Girls JV Jags battled to another home victory last night, defeating the Braham Bombers, 39-31. A great defensive effort was given by all 11 players as they improved their record on the season to 8 wins and 12 losses. After an 0-9 start to the season, that is a very impressive run of 8 wins and 3 losses over their last 11 games. Leading scorers for the JV Jags were Makayla Ammerman with 9 points and Jezzalyn Ringler with 8 points, and also had 10 rebounds for the game.

8th Grade Boys Basketball: The 8th grade boys basketball team won their game last night against Ogilvie. The score was 39-25. Scoring for the Jags was Jordan Masterson with 12, Levi Degerstrom with 10, Mac Storlie with 6, Devon Mulder with 4, Randy Barrett with 3, Everett Ausmus with 2, and Bryan Blowers with 2.
​
7th Grade Boys Basketball: The 7th grade boys basketball team continued their undefeated season with an impressive win over the Ogilvie Lions. The offense had balanced scoring with Ben Geiger scoring a season high 10 points. Clayton Fritz also scored his first points of the season. The Jags continued to play great defense allowing less 20 points per game.
Student News
East Central Rachel's Challenge invites you to the 2019 Lock-in. The lock-in will be held on April 12-13, 2019 at East Central Schools from 10:00 pm to 7:00 am and is open to students in grades 7-12. If you are interested in attending this event, please see Mrs. Korf in the High School office. There are flyers available with more information. Thank You

Art Club is now happening every Monday after school. Art Club is an opportunity for any HFHS student (whether in an art class or not) to hang out and make some art in Mr. Richter's room. It lasts for an hour after school (ends at 4:15ish). The main goals are to enjoy your time, make art, and to produce for the Spring Art Shows.

Homework Club every Monday, Tuesday and Thursday from 3:15-5:30 in Room 401. (4th floor) A snack is provided and the activity bus leaves at 5:30. Any questions, please talk to Ms. Korf in the high school office.

Students interested in the Treehouse Program located in Sandstone may stop in the high school office and get all the Who/When/Where details. Ms. Korf has brochures that detail the programs they offer on Tuesday and Thursday nights from 6:00-8:00 p.m.
Staff News
Staff Makeup Days-
June 6th (cold day #1) & 7th (cold day #2) pre-summer workshop (No students, teachers here for training and check-out, support staff optional for training both days). Professional development committee will work on plans, including end of year breakfast
One flexible day (uniquely planned by each teacher for curriculum development anywhere between February 12th and June 7th) (cold day #3).
Click
here
to view the monthly meeting calendar.
Upcoming Events
Boys Basketball

Varsity-

The boys travel to Isle Tonight 2/15 to take on the Huskies @ 5:45 p.m.

JV-

The boys travel to Isle Tonight 2/15 to take on the Huskies @ 7:30 p.m.

Wrestling

Varsity Wrestling: The dragons travel to take on Milaca/Faith Christian on Friday 2/15

Boys Hockey
​
Varsity: The Dragons will play their first playoff game next week the opponent is still TBD.

Girls Basketball

Varisty:

The girls travel to Isle Tonight 2/15 to take on the Huskies @ 7:30 p.m.

JV:

The girls travel to Isle Tonight 2/15 to take on the Huskies @ 5:45
Gymnastics
Varsity: Varsity Gymnastics travels to Becker Saturday, Feb. 15th for the Section Meet. The Flamingos will compete against Becker, Big Lake, Chisago Lakes, Monticello, Princeton, and Sartell.

Powered by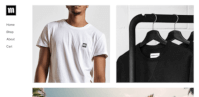 Create your own unique website with customizable templates.